With the vacuum and pressure top casting series, Offers a wide range of varies casting machines, fitting for almost every need of the jewelry industry. Six basic models will respond to almost every single demand : starting from low-volume-casting with direct human-operation-control up to mass-production with s fully computer-controlled and supervised High-Tech-Machine.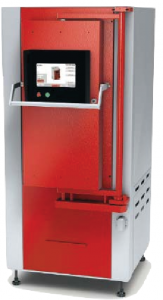 RF 402 II
The RF 402 II has up to 18 flasks and yet it still fits through all standard doors. In terms of features and energy efficiency, this little furnace is in no way inferior to the larger RF models.
It is an ideal fit for small jewelry manufacturing units.
Max. capacity: 18 flasks
Turntables: 2
Power: 10 kW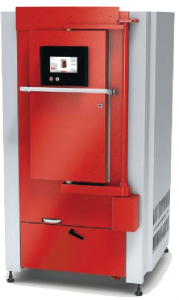 RF 502/3 II
The RF 502 II to RF 603 II models are the perfect ovens for medium-sized and large jewelry foundries.
Max. capacity: 36/54 flasks
Turntables: 2/3
Power: 12 kW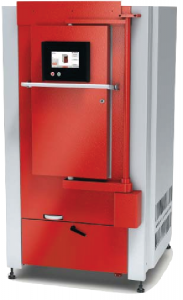 RF 602/3 II
The difference between the models lies in turntable diameter and the number of turntables. They include up to 72 flasks. The 602 and 603 models thus have the largest flask capacity in the world.
Max. capacity: 48/72 flasks
Turntables: 2/3
Power: 18 kW